Cooking in the Cava: Today we prepare a seafood rice in Cava, a dish that is much easier to prepare than it seems! 
We leave you the instructions on the recipe below, although you can also watch it on video!
Cooking time: 50 minutes
Ingredients:
Shrimps

Mussels

Clams

Squid

Sofrito

Garlic

Rice

Fish Stock

Black pepper

Salt

Olive oil

And … Cava!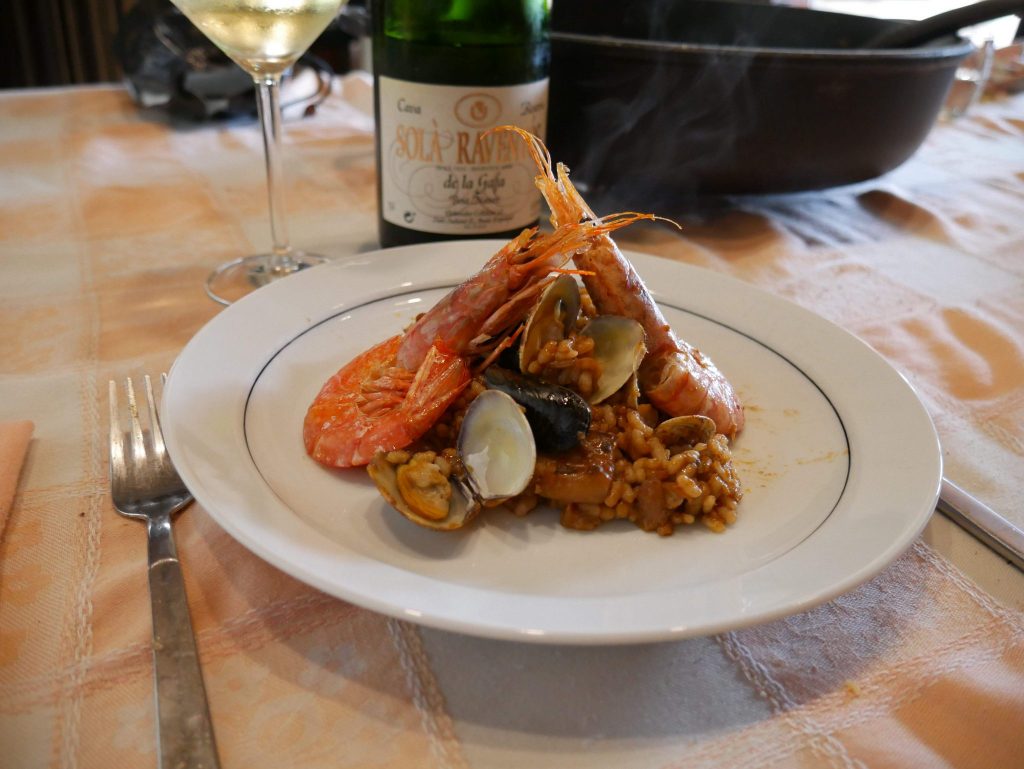 1) First sauté the Prawns in Olive Oil on a very strong heat and salt and pepper them. Once they have gotten some color we will remove them.
* Very important that the pan or paella you use fits in the oven!
2) Without lowering the heat, add the minced Garlic and then we will mark the Squid for about 3 minutes without moving it too much, in the end add the Sofrito directly on top.
* In our case we are using a sofrito of Garlic, Onion and Tomato of 12 hours of cooking so it is well caramelized.
3) Now we add some Cava (in our case, Rosé), we will let it cook for 10 minutes and then add some of the Squid spleen  that we will have previously passed through a colander. Now let's cook for about 10 minutes, until the mark is made.
4) Add the rice directly to the pan to cook for 2-3 minutes.
5) Preheat the oven at 250ºC with the fan function.
6) Now we will add the Fish Stock already warmed up directly in the pan. Let it cook for 5 minutes still on a  high heat. At this point it is important to taste and add salt and pepper.
7) Put the pan directly in the oven that will be at 250ºC for about 10 minutes with the fan function. At the half point we add the Clams, Mussels and Prawns on top.
8) Take the pan out of the oven and let it rest for another 5 minutes. It's ready to be served!
Hope you liked the recipe, with this rice you will surprise everyone! It can also be adapted to seasonal fish or seafood or that you have at that time.
Health and Cava!
Cook: Pere!         
Guifré – 29/03/2019