Today we prepare a turkey wok with vegetables and Cava, a light and healthy but very tasty dish. It can also be done in a moment, the preparation does not even take 15 minutes!

We leave the instructions of the recipe below, but you can also see it in video!
Cooking time: 15 minutes
Ingredients:
Carrot

Zucchini

Green bean

Onion

Mushroom

Turkey

Sesame oil

Toasted Sesame

Soy sauce

Parsley

Black pepper

Salt

Olive oil

And… Cava!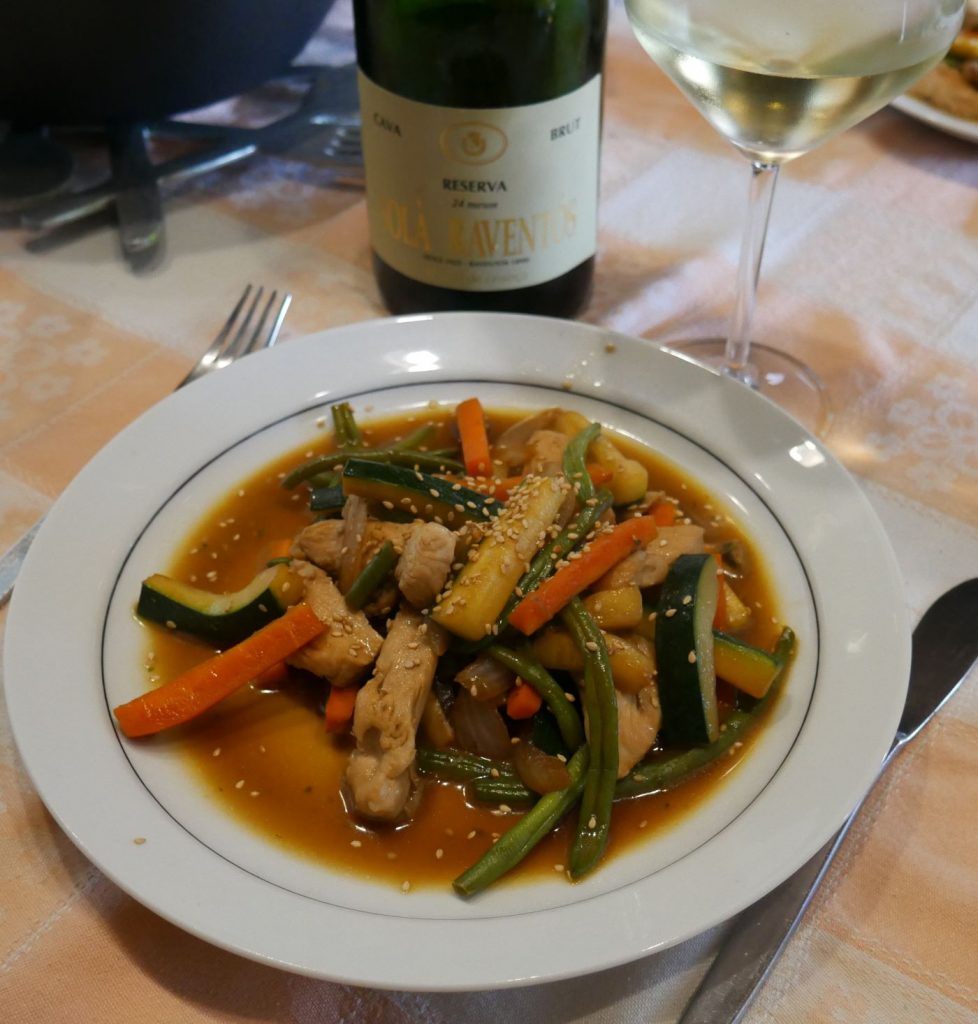 1) Sauté the Turkey in Olive oil over a very high heat and season it with Salt and Pepper. Once it is sealed and has picked up some color we remove it.
2) Without lowering the heat we begin to sauté the vegetables in the same wok starting with the Onion, followed by the Carrot.
3) When they get a little color we introduce the Mushrooms and the Green Beans.
4) We continue cooking for 5 minutes on a high heat and at the end add the Zucchini and a dash of Cava.
5) Add Soy sauce and Sesame oil to taste.
6) Add the Turkey again and the Toasted Sesame on top.
7) Cover, let it finish cooking for 3 minutes and to the table!
In a moment you will have a dish to get you out of the routine and that will surprise you, besides you do not need to use the same ingredients, the Turkey can be substituted for Chicken or Beef. While the vegetables you can put what you have in the fridge, like a pepper, it would be perfect!
Salut i Cava!
Guifré – 05/02/2019