Cooking in the Cava: Today we have prepared a Cuttlefish and Meatballs with Cava! 
You have the instructions down below but you can also see it in

vídeo! (with English subs)
Cooking time: 70 minutes
Ingredients:
Sepia

Ground Beef

Garlic

Eggs

Bread

Bread crumbs

Roasted Almonds and Hazelnuts

Cuttlefish Spleen

Parsley

Chicken stock

Olive oil

Black pepper

Salt

and Cava!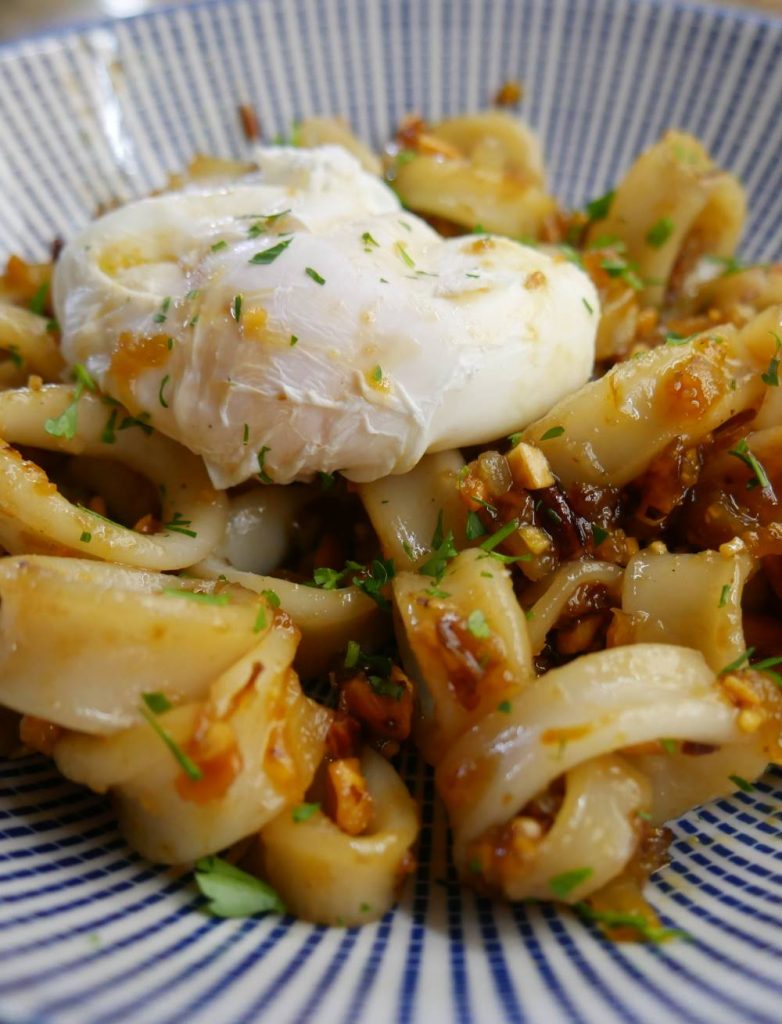 1) Dice the cuttlefish. In a bowl put the ground beef with the garlic and the parsley finely chopped. Then take the bread and leave it to soak with a little milk.
2) Next we will add an egg and the wet bread in the bowl and knead everything together until it is spongy and homogeneous. Let it rest for a few minutes.
3) Season the bowl with salt and pepper, mix and start making balls and pass them through the breadcrumbs to make the meatballs. Let them rest.
4) In a pot or pan add oil and toast the garlic, a few pieces of bread, the almonds, hazelnuts and the parsley. Then with this we will make a mash in a mortar.
5) In the same pot once  we remove the mash ingredients, add oil again and briefly sear the meatballs, without cooking them completely, remove them once they are seared.
6) In that same pot over high heat we will add the cuttlefish, without moving it until it is also seared. Once seared, add the sofrito, the cuttlefish spleen and the cava incorporating each one. Finally add the chicken stock, stir and let cook over low heat for 45 minutes.
7) At this point add the meatballs, cook everything together for about 10 more minutes and that's it! Although we recommend leaving it to rest in the fridge for 24 hours and serving it the next day.
Enjoy your meal 🙂
We hope you liked the recipe for Cuttlefish and Meatballs with Cava, although it is a more elaborate recipe that is very worthwhile. It's delicious!
Health and Cava!
Cook: Pere!         
Guifré – 05/06/2020